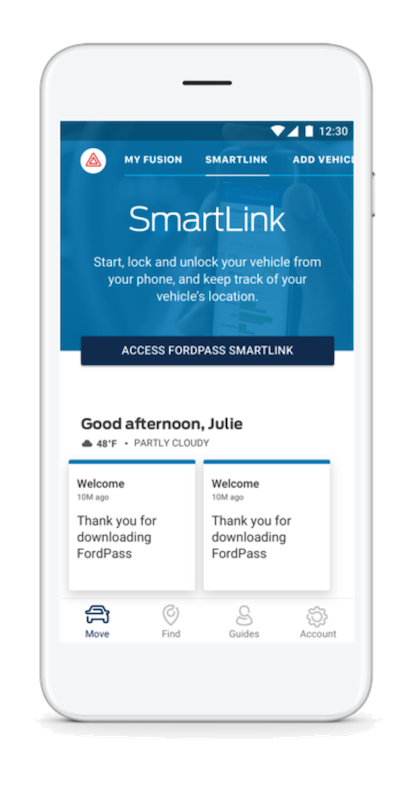 FordPass SmartLink. Lock and unlock, start your engine, check your fuel level, track your trips...even locate your Ford...all from the convenience of the FordPass app on your smart phone. 

SmartLink Benefits:
• Remote Start and Stop Engine

• Remote Lock and Unlock Your Vehicle
• Check Fuel & Fluid Levels
• Locate Fuel on Your Journey
• Track Your Trips
• Locate Your Vehicle
• Wi-Fi Hotspot
• Check Your Vehicle's Health...and much more! 
FordPass SmartLink is available on many new Fords and 
can be added to almost every 2010 through 2018 Ford with an easily installed kit.
Adding FordPass SmartLink To Your Ford