Introducing the Ford Family
We're Here For You
Winner Ford of Cherry Hill always puts customers first!
Don't take our word for it: Read our reviews and see what everyone is saying.
Thank you Winner Ford for an excellent car buying experience! I was looking for a used car for my daughters first car. I made an appointment online which was super easy. Rick DiLauro was so welcoming and gave us ample time to check out the vehicle after our test drive without being pressured. We knew this was the car for my daughter and Rick helped us all the way. Rick made sure to have the car detailed and in tip top shape at delivery. We got to meet the general sales manager, Joe Hozalski, and they both treated us like family. If you're in the market for a car, stop at Winner Ford and ask for Rick! You won't be disappointed. Thanks Rick & Winner Ford.
Amazing Experience at Winner Ford.
Great customer service! This is my second car from Winner and I would return for a third. Waiting area is spacious and comfortable.
Great customer service at the check-in counter. Less than two hours for automatic window problem. Repair person left car clean. Follow up call on the next day was a lovely surprise
I've had a wonderful experience with Mike Pilla over the past couple months to get a Maverick order. Very good communication. Unfortunately, life threw a couple curveballs and I was unable to accept the order, but that doesn't discount the customer experience I had starting from when I walked in the showroom in September through today.
Get the job done right the first time My last repair was $1,500 cheaper than many repair shops I called Thanks again Rich
Amazing Experience!!! By far the best car purchase experience I ever had!!! And I've purchased over 20 vehicles. If you're thinking about Winner Ford, DONT HESITATE!!! My experience was hassle free, stress free, and just plainly AMAZING!!! Thank you Rich and Jamar!!! You guys are the best and forever family!!!
Great job and quick service from my experience .
The service department is just amazing. Matt is amazing. Communicative. High attention to detail. Just awesome.
Everyone from the dealership were nice to deal with, from the 1st email/phone call to driving off the lot. Sales staff was very informative. Thanks It was a very good experience
Ask for Pete. Probably the best experience I've had purchasing a vehicle. From the trade in to the final paperwork, everything was a piece of cake and couldn't have been more comfortable.
Nice friendly dealer and grate facility
10 of 10 service. I've purchased 3 vehicles from winner ford and I am extremely happy with their customer service.
Awesome dealership very fast service very clean
Winner Ford Service Department has always been wonderful and up front over the past 18 years I have been going there.
Last month I went in to buy a used Buick that was on sale. After getting the run around at other dealerships with my financing and a vehicle being sold after I signed a buyers agreement I was ready to give up. However, Pete Synder was a wonderful representative that guided me through the process and was able to make sure my finance lender is someone they would work with. After signing all the paperwork it took about 3 days before I could pick up the vehicle but Pete stayed in contact with me every day. He was very professional the entire time and the environment at this dealership was very welcoming. I will be back for my next car here. They have secured a long-term buyer and I will give out recommendations to them to all that ask. Thank you, Winner Ford and Pete
Fabulous customer service! Thank you Service Team!
After an experience with another local dealer that left me feeling ignored I decided to give Winner Ford a shot. The person that set up the appointment over the phone was great and left me feeling confident that this was going to be a good experience. The service advisor, Joe Noverati, at Winner Ford in Cherry Hill is excellent. There was some confusion when I was having a fleet vehicle serviced and he handled it like an absolute pro. I felt like I was informed of exactly what stage the service was at the every step of the way. He was friendly and great to talk to even when we were stuck in limbo with the fleet company. I have worked with motorcycle dealership fixed operations all over the country for 20 years, I know how tough these situations can be. Joe is an asset to the Winner service department and I won't hesitate to use them for all of my service needs in the future. Thanks Joe!
After having an unpleasant experience at another local dealer, my husband and I walked into Winner Ford cautiously optimistic. My dad bought a car from them years ago after one phone call, so I wanted to believe it would be a better experience. Immediately, we were greeted with kindness and consideration. I warned the first men I spoke to of the unpleasant experience before. They went above and beyond to make us feel comfortable, informed, and NOT rushed in our decision. Our point of contact, Rick DiLauro, was an absolute delight to work with from start to finish. He had us laughing, kept everything transparent, and shared his personal number to reach out with any questions at any time. It felt like working with your friend. I cannot stress enough how patient he was. Sure enough, our dream car was at Winner Ford ready for us at an unbeatable price, and we were confident in buying from Winner Ford - so we did. Rick has since continued to check in on us, make sure we are still in love with our new Bronco, which we are (of course). If I had to buy another car, Rick would be my first call no questions asked
I had my gearshift buttons replaced on my dashboard. I was assuming there would be a charge for this service, but I was pleasantly surprised when I picked up my car and it was no charge.
Rick DiLauro and Mark Grelle are true professionals who go above and beyond to provide an excellent car-buying experience. The 5 star review is well deserved. I would recommend anyone in the market for a Ford vehicle to work with Winner Ford.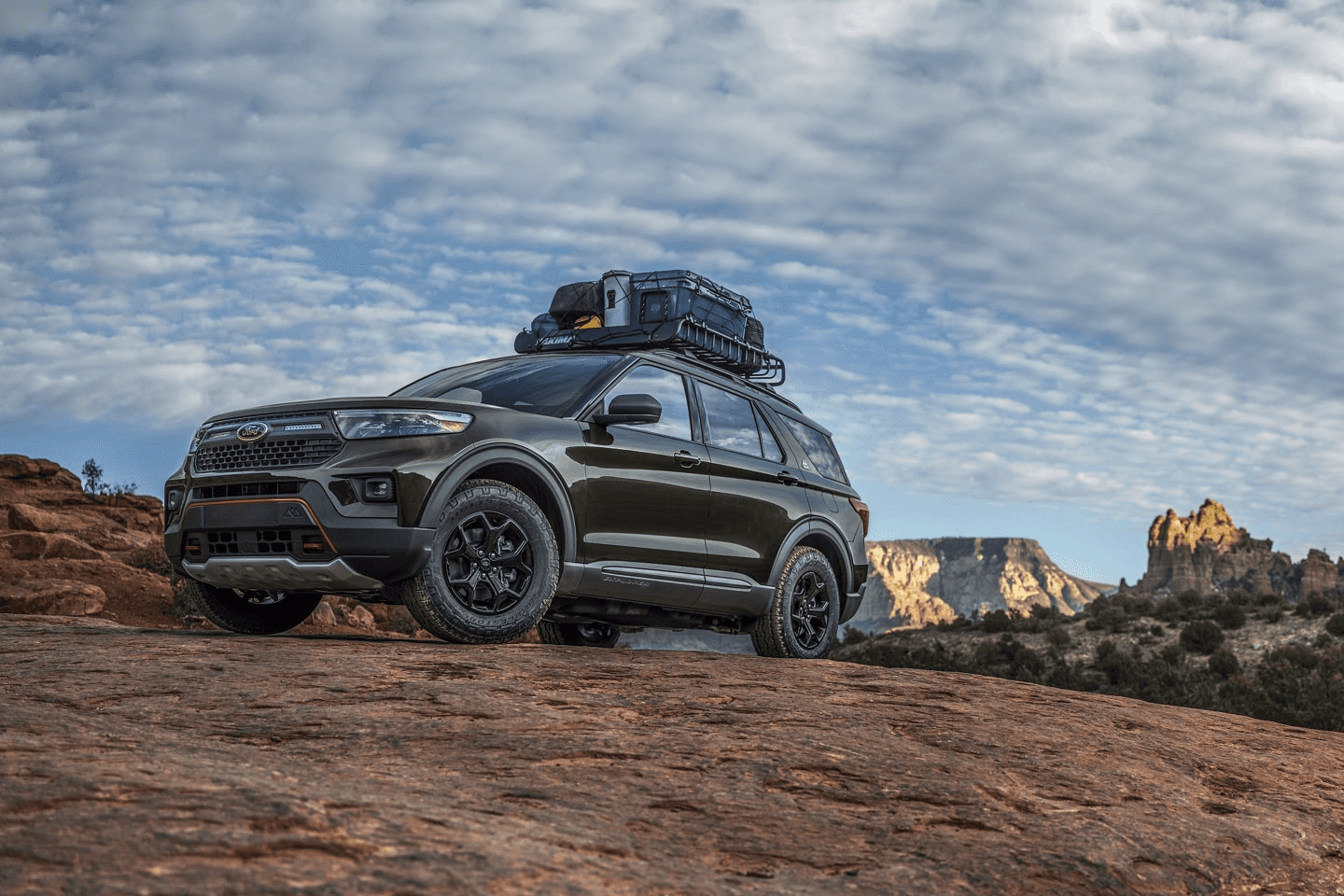 Pickup and Delivery: Making Servicing Easier at Winner Ford
When you know your vehicle needs to be serviced but you just can't find the time to bring it in, Winner Ford is on the job to help you! Now you don't need to worry about taking off work, rearranging your schedule, or finding someone to look after your kids. Instead, we'll come pick your vehicle up, bring it in for servicing, and drop it back off when we're done!

You can set your pickup and delivery for any place you like, whether it be your home, your apartment building, or even your place of work! Just continue to go about your day as normal, and as soon as our techs are finished with your car, we'll bring it right back to you. It's quick, easy, and simple, and takes all of the stress out of getting your car serviced. Just schedule your service appointment as usual and mention that you'd like a pickup and delivery service. You can even use your FordPass rewards to qualify for a complimentary pickup and delivery. Winner Ford in Cherry Hill is dedicated to supporting our customers, and this is what that looks like!

Welcome to Winner Ford of Cherry Hill
At Winner Ford, we don't just sell cars—we forge lifelong partnerships with our customers. Whenever you get behind the wheel of a new or pre-owned vehicle from our dealership, our passionate team members commit to finding you the best price while ensuring reliable performance, safety, and long-term value.

Our exceptional sales and service staff boast a wealth of experience and are prepared to assist you in discovering and maintaining your dream model. Whether you're looking for your next vehicle or need expert automotive services, Winner Ford in Cherry Hill, NJ, is dedicated to supporting you. Contact us online or visit our dealership today and let our team make your automotive dreams come true!
Contact Us