State Farm and Ford Reveal Usage-Based Insurance to New Vehicle Owners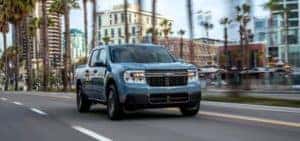 Ford and State Farm formed a partnership dedicated to developing a new program to protect customers who purchase qualifying Ford and Lincoln vehicles. Those who bought those vehicles would benefit from a usage-based insurance (UBI) program.
Officially called Drive Safe & Save, this program allows State Farm customers to reap the benefits of good driving with eligible connected vehicles. The program adjusts the premium to the individual vehicle mileage and driving record of the customer. The program will begin very soon, starting in Alaska, Idaho, Montana and Oregon. After the initial launch, the rollout will be done in more states. California, Massachusetts and Rhode Island are excluded from the program.
With the new program, State Farm customers who own a qualifying Ford or Lincoln vehicle can benefit from each member's good driving behavior to better manage their total vehicle ownership cost. As customers' driving habits and behavior improve, the program reduces their insurance premiums.
"Connected vehicles have the potential to deliver great benefits to Ford customers, including the ability to help lower their car insurance premiums through good driving behaviors," said Alex Purdy, Director of Business Operations, Enterprise Connectivity, Ford Motor Company. "We're excited about State Farm's approach of using Ford's built-in connectivity to offer Ford and Lincoln customers new ways to save money. This agreement further builds on our strong and long-standing relationship with State Farm to continue to deliver value for our mutual customers."
Qualifying 2020 model year and newer Ford models can share their information directly with State Farm to enable the Drive Safe & Save plan. Sharing must, of course, be agreed upon by the vehicle owner. As customers improve their driving behavior, the insurance discount is more important.
"Customers can better manage their car insurance premiums because their rate will be more closely tied to their driving characteristics," says Chris Shell, State Farm SVP Property and Casualty.
"Drive Safe & Save represents a significant auto discount opportunity, including an initial 10 percent participation discount from key coverage. Discounts average between 10 and 15 percent, with even more discounts based on individual driving behavior."