Ford Unveils 2022 Mustang Shelby GT500 Heritage Edition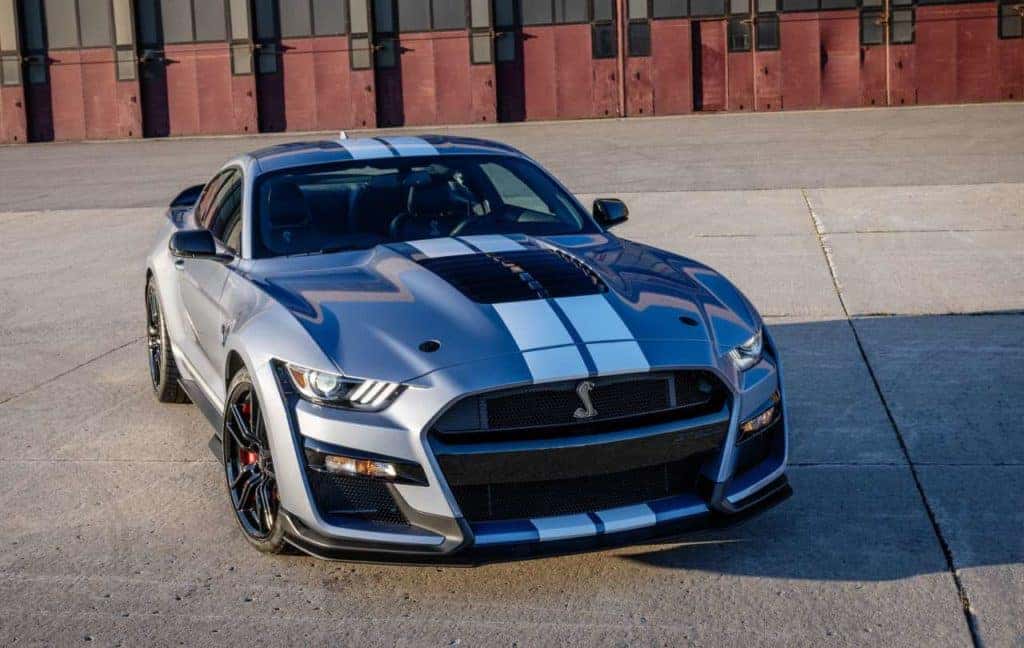 Ford recently debuted an expanding line of models in the Mustang series, including a new limited-run 2022 Mustang Shelby GT500 Heritage Edition, the all-new Mustang Coastal Edition, and a Ford Performance exclusive Code Orange paint.

The very first Mustang Shelby GT500 arrived in 1967 when American racer and entrepreneur Carroll Shelby customized his Mustang GT350 to build the initial GT500 with an adjusted 428-cubic-inch V8 inspired by his team's excellent finishes at Le Mans.

With a strong sense of tradition, the limited edition GT500 Heritage Edition will be coated in a vintage and exclusive Brittany Blue paint job with two different Wimbledon White exterior stripe options: one as over-the-top racing stripes with a distinct GT500 logo (also available in Absolute Black), the other as Vinyl over-the-top stripes with distinct side-stripe styling that features the GT500 logo as well.

Created by Ford Performance, this model is set to be the most capable street-legal Ford Mustang ever made. Dealer orders for the 2022 Shelby GT500 models like the new Shelby GT500 Heritage Edition take place on Monday, Nov. 15, with vehicles on sale starting Spring 2022.

The limited-edition Mustang joins the all-new F-150 Raptor truck, the soon-to-arrive Bronco Raptor, and the powerful Ford GT supercar, with that Code Orange paint job now available. It joins eight new colors in the 2022 Mustang series, including: Atlas Blue Metallic, Brittany Blue Metallic (available on GT500 Heritage and Coastal Editions only), Cyber Orange Metallic Tri-Coat, Dark Matter Gray Metallic, Eruption Green Metallic, Grabber Blue Metallic, and Mischievous Purple Metallic.

The brand-new Coastal Limited Edition is optional on the 310-turbocharged-horsepower Mustang EcoBoost Premium fastback. The feature package includes 19-inch specialized aluminum with dark-painted wheels, vinyl side stripes that stylishly trace across the vehicle and reach over the hood, a rear fender side scoop, a black grille, pedestal rear spoiler, Coastal-lighted sill plate, and a Coastal instrument panel emblem.

Want more information about the new limited edition Mustang Shelby GT500 or any of our great 2022 Ford Mustangs? We've got you covered at Winner Ford Cherry Hill. Feel free to browse our available inventory and contact us online, by phone, or in-person for a test drive today!

Source: blog