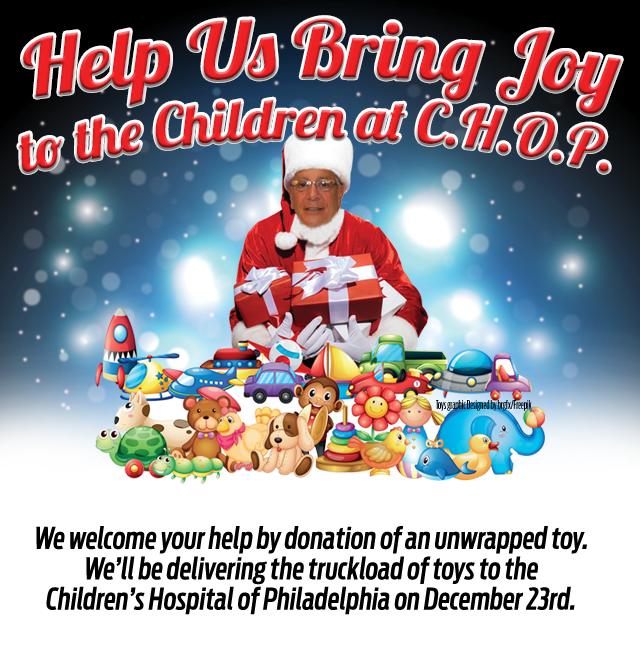 Help us bring joy to the children at the Children's Hospital of Philadelphia. 
We're accepting unwrapped toy donations in our showroom to help make the holidays brighter for children spending the holidays at CHOP.

We will deliver the truckload of toys on December 23rd.

Thanks in advance for your support to this very worthy cause.