Make the most of your vacation with a luxury rental SUV or custom van from Winner Ford Cherry Hill. 

Think of it, a newer comfortable Expedition or custom van...with all the room you need...and the features you want...on your next vacation.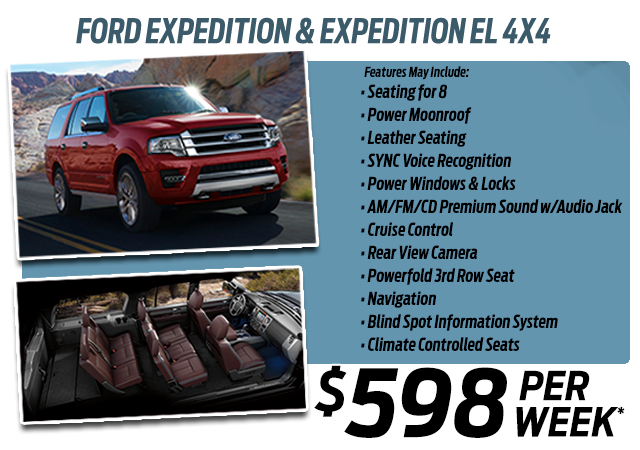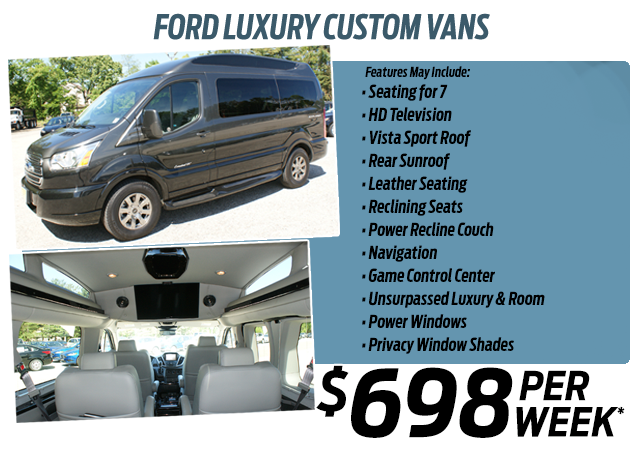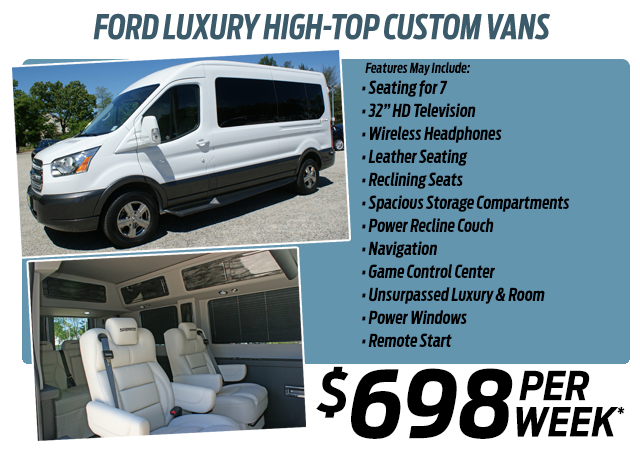 All rental customers must be approved by Winner Ford (Company). Custom Van Rentals require a non-refundable deposit (no exceptions) for a reservation. Customer must have current full coverage auto insurance confirmed by Company, must be twenty-five (25) years of age, a valid drivers license and valid major credit card. Vehicle must be returned by the date and time specified on the Rental Agreement. Failure to return on specified date and time will result in additional cost to the Customer. Conversion Van Rentals are not readily available in the current market.  Most Vans are reserved for continuous Rental Weeks June through September. Advertised Rental Rates are for seven contiguous days including two hundred (200) miles per day at no charge for a total of one thousand four hundred (1400) miles. Additional miles are $.99 per mile and up. Thank you for renting from Winner and please enjoy your trip.