GEM Electric Vehicles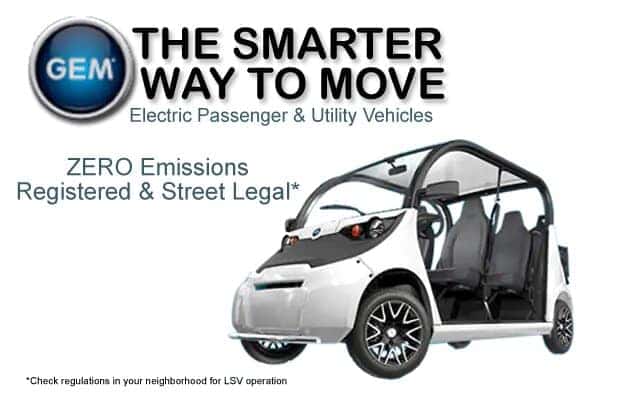 Experience The All-New GEM!
When it comes to moving people and cargo with ease and efficiency, the vehicle you choose matters. Make the smart choice with the Polaris® GEM®.
With greater comfort and more built-in safety features than a golf cart, and more manueverabilty, efficiency and a lower carbon footprint than a van or truck, the GEM® delivers a unique combination of benefits that give you THE SMARTER WAY TO MOVE™
COMFORT: Because the ride matters.
Polaris-engineered for premium comfort and long-lasting durability, GEM is built form the ground up to offer a smooth, stable ride.
SAFETY: Because you carry more than golf clubs.
Whether you're driving across a facility or around the neighborhood, safety is a top priority. Unlike a golf cart, GEM includes street-legal features such as 3-point safety belts, headlights and turn signals. Drive with total confidence.
SUSTAINABILITY: A big payload should leave a small footprint.
With up to 1400 pounds of payload, rely on your GEM to get the job done efficiently, economically and sustainably with zero emission and lower operating costs than a gas powered truck. Maximize productivity indoors or out.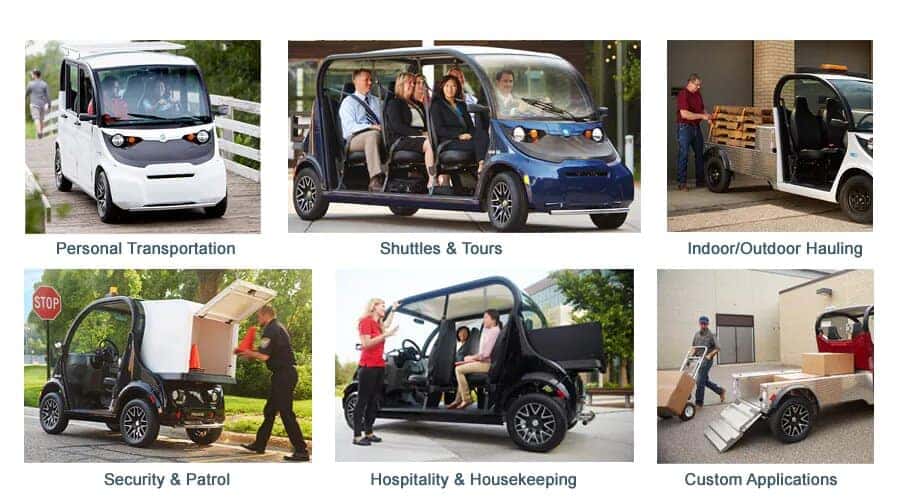 Police, Security & Municipal Authorities use GEM vehicles!
There's no doubt that a GEM elective vehicle can make a huge impact in your department, with safe, economical transport. Here's a Police e4 uplifted by Winner Ford Cherry Hill.
How will you use your GEM?
For passengers, facility maintenance or your custom application..there's a GEM vehicle to fit your needs!