Today's Fords are some of the best engineered and best performing vehicles available.
Maintenance is key in keeping your Ford performing at it's best. Regularly changing your air filter is a great start!
Performance and Economy. Changing your air filter at the recommended intervals can not only will help ensure top performance, but also can help your Ford run efficiently...enhancing your fuel economy. In fact, studies have shown that you could achieve an increase in fuel economy up to 10% and save up to 15 cents per gallon gas.
Reduced Emissions. Clogged air filters can reduce air flow to your engine. This can affect the emission control system causing an incorrect fuel-air mixture. It could also cause your "Service Engine" light to come on.
Prolongs Engine Life. Changing your air filter at the recommend intervals can help make your engine last longer, as the filter is designed to trap dirt and other contaminants that could damage the internal parts of your engine. Somethings as small as a grain of salt can cause costly repairs.
Cost Effective. Ford has designed your vehicle for easy servicing of the air filter. Winner Ford Cherry Hill can replace your air filter for as little as $30. 
We invite your call or visit to learn more about the correct service schedules for your Ford. Click on "Schedule Service" to schedule your appointment on line, or call to speak with one of our Service Advisors. They'd be glad to help you!
Cabin Air Filters Require Service Too!
Cabin air filters enhance the air quality inside your Ford to create a healthier, more comfortable environment for you and your passengers.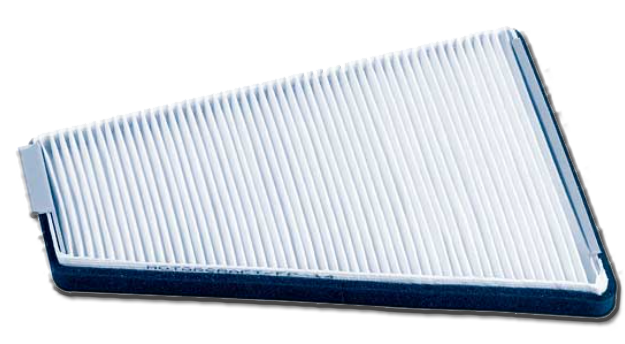 You may prefer to replace your cabin air filter more often if you or a frequent passenger suffers from allergies or have a respiratory problem. Driving on dirt roads or in dusty conditions can also shorten the service life of your cabin air filter.
Contact the Winner Ford Cherry Hill Service Department for more information about servicing your vehicle's filter.