The all new Ford Ranger for 2019 is at Winner Ford! There's no doubt that Ford Ranger fans have been missing the Ranger since it was taken out of production..but there's good news! The Ranger is back as an all new 2019 model! Click HERE to explore Ranger and build your own 2019 Ranger!
Ranger is what freedom looks like today, Ranger has the toughness and capability to leave civilization far behind. Adventure often begins where the road ends.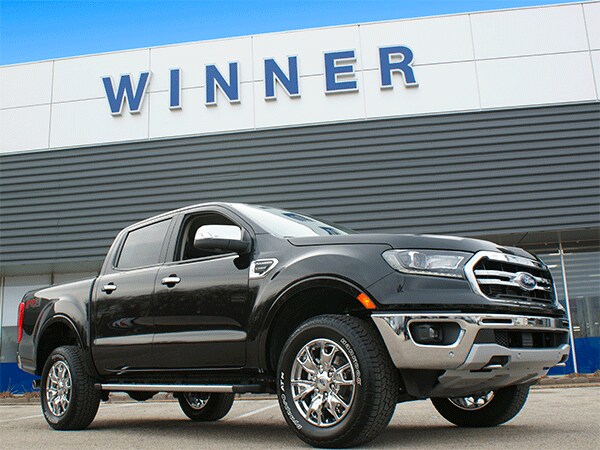 You'll be able to choose from XL, XLT and Lariat Ranger models in both 2 and 4 wheel drive. Ranger is the smaller truck you've been waiting for! Best of all...it's Built Ford Tough!

Tough on the outside...comfortable on the inside. Ranger can take you on some amazing adventures...but there's no reason that you shouldn't be comfortable getting there!